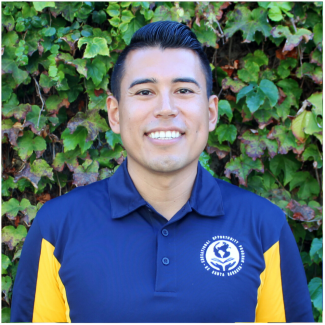 Business Officer
He/Him
Office: 2nd Floor SRB, EOP Suite
About Me & Fun Facts
I'm EOP's Business Officer, and I oversee the administrative functions of the department.
Hometown: Azusa, CA
Education: BA in Sociology and Spanish; UCSB Extension Certificate in Professional Accounting and Human Resources Management
Interests & Specialties: Accounting
Approach to working with students?
Collaborative
Languages: English and Spanish
Why do you love working at EOP?
I love working at EOP because I believe in the mission of EOP.
What I can do for students!
Answer questions about the AS EOP Grant and other financial resources available on campus.