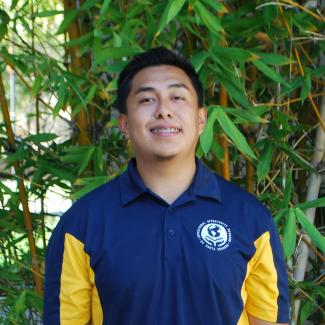 Resident Hall Peer Mentor
He/Him
https://shoreline.ucsb.edu/meetings/1192878/30minmeetings
Major(s) and minor(s):
Major: History Of Art & Architecture and Sociology /Minor: Spanish
What has your experience as a 1st generation or low income student been like?
My experience as 1st generation students has been a rollercoaster I've had many obstacles but I have been fortunate to find mentors, organizations and friends who have always helped me overcome those obstacles.
What has your experience at UCSB been like?
My experience at UCSB has been great, I have learned about myself and what I am capable of doing.
Top tips for students:
I definitely recommend students to always ask question as well as to use our campus resources. If I can choose a favorite campus resource I would say EOP because if they can't help me with something they always connect me to someone who will.