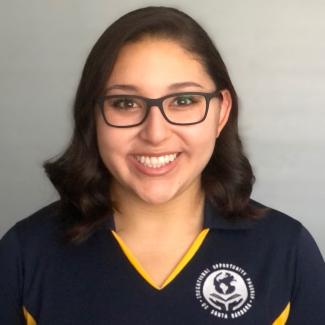 Office Assistant
She/Her
Major(s) and minor(s):
Major: Statistics and Data Science, B.S.
What has your experience as a 1st generation or low income student been like?
Imposter Syndrome is tough! I definitely rely on the EOP counselors to give me the confidence boost that I need to keep moving forward towards being the first in my family to earn their degree. Ever since attending STEP the summer before my freshman year of college, EOP has been my go-to whenever I need some hand holding as I navigate my way through the whole college experience.
Top tips for students:
Don't be afraid to do the most when it comes to studying and applying yourself! Better to walk out of a test feeling like you over prepared than knowing you could have done more. Also, always try to go to the events that have free food and show up early for them :D