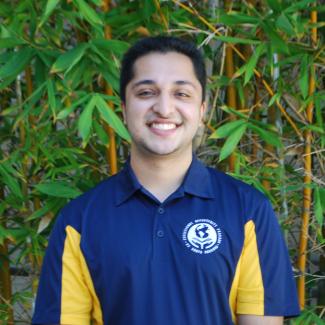 MENASARC Peer Mentor and Office Assistant
He/Him
https://shoreline.ucsb.edu/meetings/1201721/meetwithkiyan
Major(s) and minor(s):
Political Science, Music Minor
What has your experience as a 1st generation or low income student been like?
Even in spite of constant reminders of validation, I admittedly still find myself confronted with imposter syndrome and feelings of personal ineptitude to this day. By that same token, however, I've learned that through my various success as both a first-generation and low-income student, I've been able to reclaim these feelings of incapacity as a source of capital for myself. Seeking out a community of people on campus who come from similar walks of life has definitely helped me find a sense of belonging here at UCSB!
What has your experience at UCSB been like?
Despite my time on-campus being abridged by campus closures, I feel incredibly connected to the UCSB campus and have fostered an amazing and unwavering support system here! The many first-gen support networks and cultural spaces that we have at UCSB have not only helped nurture me to success, but have also helped me find my niche in the amazingly diverse community that we have on campus.
Top tip for students:
I think it's very important to know what to set boundaries and rein it in when it comes to your mental health and wellbeing. I've also learned that imposter syndrome never really goes away, so it's essential to recognize and remember that you are exceptional, not an "exception!"